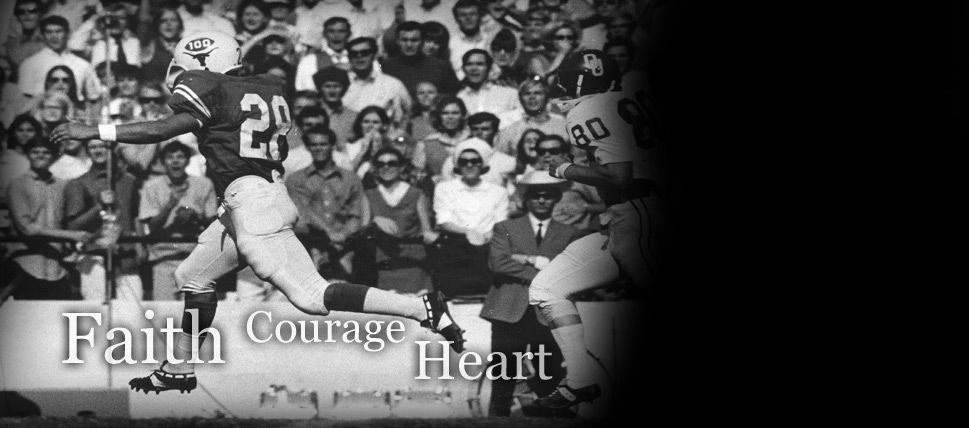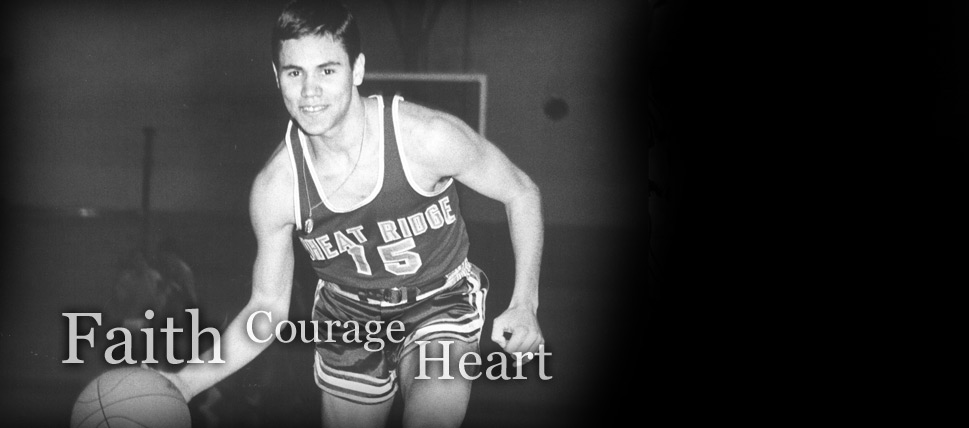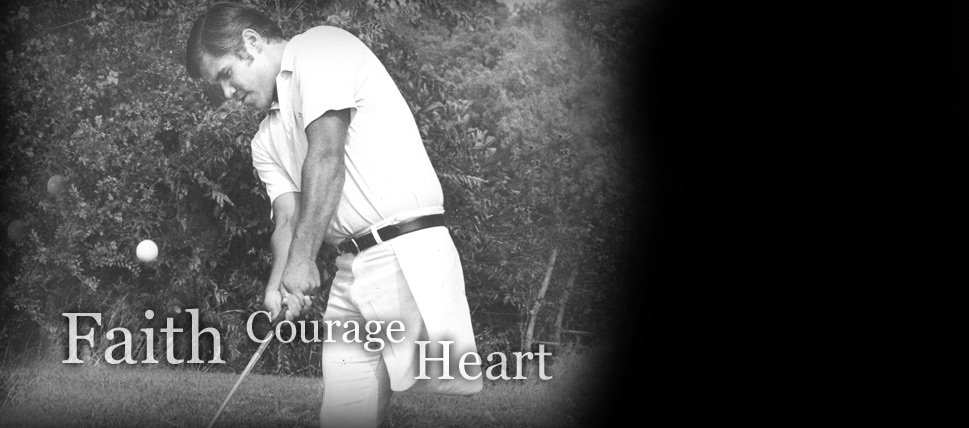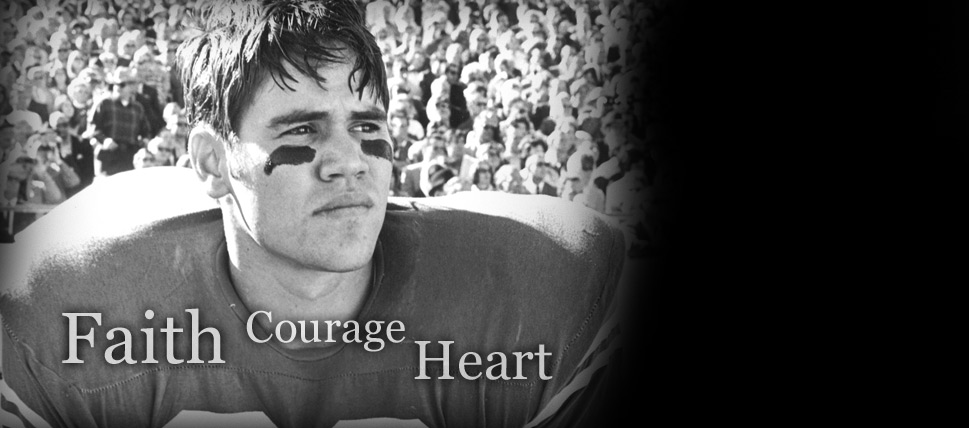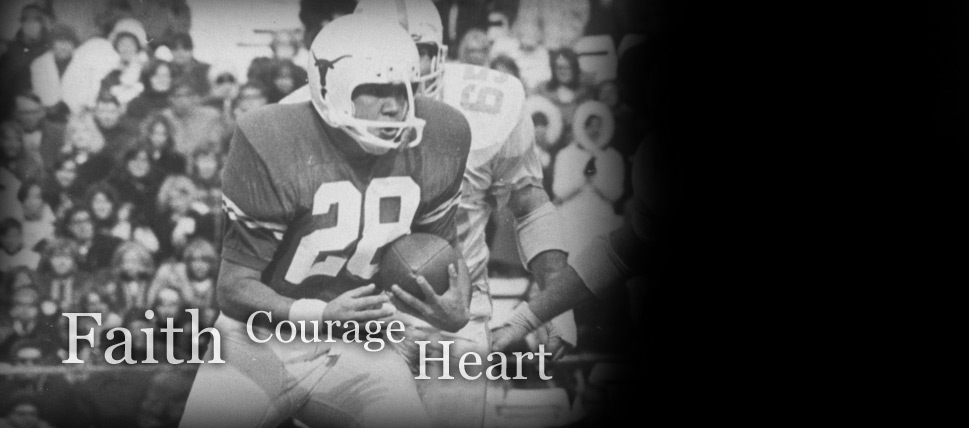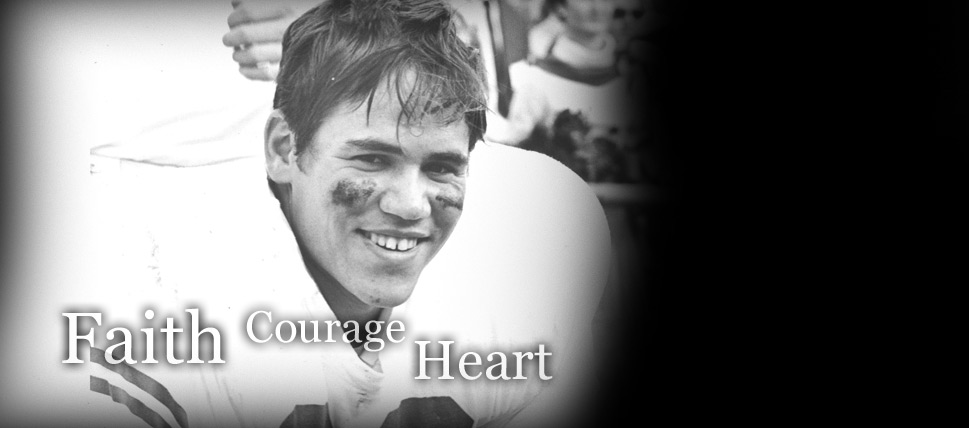 Freddie Joe Steinmark, starting defensive Safety for the University of Texas Longhorns National Football Champions 1969 Team, led a life that is an inspirational symbol of faith, courage, heart, and perseverance.

Steinmark is well-known for his legendary performance in his last game, when the Texas Longhorns, Ranked No. 1, played the Arkansas Razorbacks, Ranked No. 2, a classic battle of longtime rivals that sports writers have called 'The Game of the Century'.

After the magical Texas 15-14 Victory, a cancerous tumor was discovered in Freddie's left thighbone, resulting in amputation of his left leg. Yet, 20 days later, Steinmark courageously appeared on crutches, on the sideline, to support the Longhorns in their victory over Notre Dame in that year's National Championship Cotton Bowl Game.
Freddie Joe was the oldest son of the Steinmark Family, he was a man of great faith, and in the year and half after his surgery, Freddie focused on advancing his life, his work, and his family. During the 1970/71 Academic Year, his Senior Year, Freddie coached freshman football at UT, he was a Spokesperson for the American Cancer Society, and gave motivational speeches across the country.

On Sunday, June 6, 1971, in the evening, with the cancer having continued to progress, Freddie Joe Steinmark passed away in Houston, Texas, and he was buried a few days later in his home town of Denver, Colorado.